A self portrait every month!!! Sounds fun and pushing my photographical self!! Ha!! It is being hosted by Urban Muser.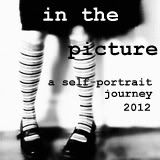 I am excited to get started and hope some of you will join in!! It started this month and will continue every month for one year!! Here is mine....
Enjoy and hope you join in!!
Have a magical and blessed day!
Hugging you
SueAnn